Bivouac.com Feature Page Home Help Index Login
Pebble Creek Hut #556 (Pebble Creek Cabin)
Type: Building_Hut Elevation: 1560 m (5118 ft)
Location: 50.72000,-123.25167 50:43:12, -123:15:06 10U 482234 5618719
(16 km E of Keyhole Falls). (5 km W of Mount Thiassi).

Cabin built by individual, open, reservation required in winter. Sleeps 6. Located in Ash Pass (the pass between Pebble Creek and McParlon Creek. It is next to the small lake at 1560m (5200 feet). Access is via McParlon Creek road in summer. In winter, most parties fly in via helicopter from Pemberton. Or from the Lillooet valley road now that it is plowed. (2018) Reservations required, especially in winter. DO NOT GO INTO THIS CABIN WITHOUT RESERVATIONS. As of 2018, suggested donation is $20/night per person and covers maintenance and repair. Send cheque to Graham Underhill.
Brian Sheffield or Graham Underhill informally manage the cabin reservations. Email: Brian Sheffield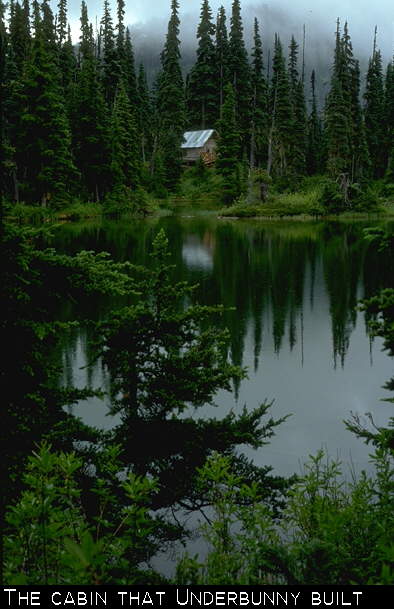 Pebble Creek Hut
Bulletins
Trip Reports
46 1999.05.01 North Creek to Pebble Creek ski Paul Kubik
47 1993.05.01 Athelney Pass - Frost Fiend Ski Traverse Brian Waddington
---