Bivouac.com Feature Page Home Help Index Login
Paradise Royale Trailhead #5209
Type: Parking Elevation: 549 m (1800 ft)
Location: 40.06598,-124.05354 40:03:58, -124:03:13 10T 410156 4435612
(4 km N of Shelter Cove).
Ranges: North America Ranges / Pacific Cordillera Range / King Range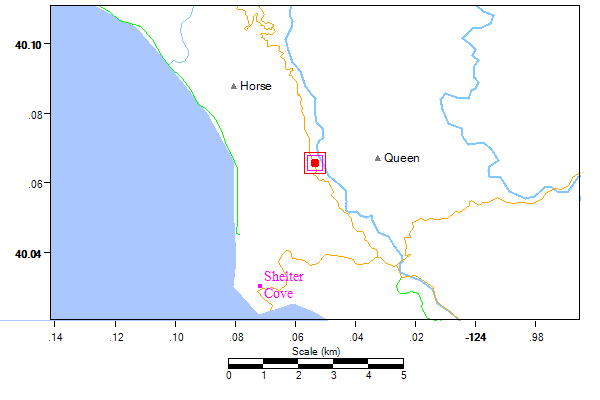 This parking area is located on Kings Peak Road, 2 km south of Tolken campground.
See https://www.mtbproject.com/trail/5267279/paradise-royale-loop for recommended clockwise description.
Trip Reports within 1 km
Bulletins
---