Bivouac.com Feature Page Home Help Index Login
Pearse Lake #3239
Type: Lake Elevation: 890 m (2920 ft)
Location: 49.69481,-125.26688 49:41:41, -125:16:01 10U 336520 5507166
(18 km SW of Merville). (7 km S of Mount Washington).
Ranges: North America Ranges / Pacific Cordillera Range / Insular Mountains / Vancouver Island Ranges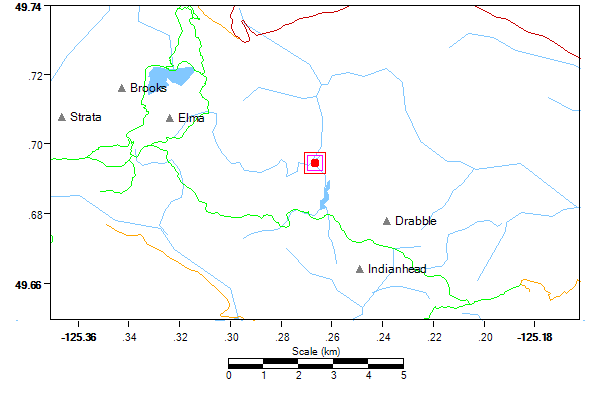 Located on the upper reaches of Browns River just downstream from Mckenzie Lake. It lies right on the boundary of Strathcona Provincial Park.
Trip Reports within 1 km
Bulletins
---